Dolibarr BTP : DoliBTP
Dolibarr ERP-CRM is a project management software for your company, an indispensable organizational support. It simplifies the management of your business thanks to and modern ergonomics. Your activity requires the implementation of a management software that corresponds to it, centralizing the tools necessary for the evolution of your company. Thanks to the modularity of Dolibarr, we can now offer you a solution adapted to your core business and your needs thanks to our offer Bulding.
DoliBTP, the solution adapted for the construction trades
Saving time in entering your data and monitoring your projects is more time to devote to your customers and their projects!
CRM
Prospecting tracking
Follow-up of customer reminders
Marketing campaigns
Loyalty
Sales
Devis BTP
Invoicing
Work management and manpower
Management of costs and margins
Purchasing & inventory
Suppliers orders
Delivery note
Invoicing
Stock management
Construction management
Site management : planning and resources.
Monitoring and steering of sites
Dashboard
Monitoring the profitability of bulding site
ERP/CRM solution for building compagnie with Dolibarr

With Dolibarr, you can follow your entire business process as soon as you create a prospect. You can notably manage the follow-up of exchanges with the latter for optimal and intuitive management.  Then, there's nothing simpler to create and send your quotes from Dolibarr.
DoliBTP : site management software
Once the work quote has been accepted and signed, it will be possible to add it as an attachment to the customer file for easy daily monitoring. From this accepted quote, you can then create the site of your client but also manage the tasks to be performed (manpower, orders, etc.), resulting from the works defined beforehand in your product catalogue.
You will also be able to enter and track past times and the progress of the project in order to contrôler sa rentabilité réelle compared to the original budget. Creating status invoices and recording payments and orders is simplified and intuitive.
Then, with DoliBTP, easily manage your works :
Consisting of products and services
Manage your stocks (virtual and physical stocks)
Inventory management in multiple fixed or mobile warehouses
You also have the opportunity to customize your projects : each site having its own particularity it is on each commercial proposal that you can customize your works!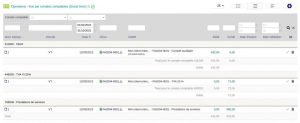 To finish, export all your data to your accounting software for an even simpler management of your business.
With our cloud solution Dolibarr in SaaS mode optiize your management building work.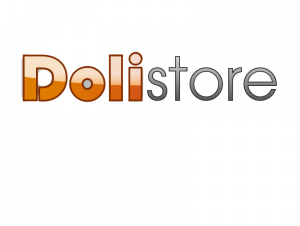 The following Dolibarr modules are included in this offer :
Pack BTP, Advance Dictionaries, Adresse de Livraison, Arrondi total, Concat PDF, Doc2Project, Fast Upload, Fullcalendar, Historique de Navigation, Historique de proposition commerciale, Liste en CSV, Mentions Légales, Multismtp, Nomenclature & Poste de travail, Notes Prédéfinies, Pièces jointes d'emails, Prix Client Rapide, Recherche avancée de produits, Scrumboard, Sirene , Sous-Total, Split propale, Stick it, Usernahistory.