Trading Dolibarr
Dolibarr ERP-CRM is a project management software for your company, an indispensable organizational support. It simplifies the management of your business thanks to and modern ergonomics. Your activity requires the implementation of a management software that corresponds to it, centralizing the tools necessary for the evolution of your company. Thanks to the modularity of Dolibarr, we can now offer you a solution adapted to your core business and your needs thanks to our offer Trading.
Track your customer orders and shipments directly related to your stock
and your purchasse becomes easy!
Modules adapted to trading companies
Third-Party & Product
Address book (customers, prospects, partners, etc.)
Trade monitoring 
Catalogue of services and benefits
Stock
Multi-warehouse / Theoretical stock
Inventory management: automatic replenishment
Inventory
Purchase & sale
Customer Orders / Supplier Orders
Receipts/ Shipments/ Deliveries
Invoicing / Margin
CRM
E-mailing
Prospecting tracking
Customer service (after-sales tickets)
Centralising the management of your trading company
This module allows companies trading in B to B to manage their business in a simple and organized way.
Multi-currency and multi-enterprise, it will allow you to capture and collect the essential data of your company, following its activity as closely as possible. This management software provides all users of a company with a 360° view of your customers' information. Dolibarr is an organizational support, adapted and adaptable to your needs and your business.
Managing your business with ease
Commercial management
With Dolibarr, you can follow your entire business cycle as soon as a prospect is created. In particular, you can manage the follow-up of exchanges with the prospect for optimal management. Thereafter, nothing could be simpler for create and send quotation with Dolibarr. Once the quote has been accepted and signed, it can be added as an attachment to the customer file for easy daily monitoring. Following this, you will be able to generate the customer order confirmation with the possibility of inducing a supplier replenishment. 
Order management
Also, manage your shipments with delivery slip and receiptOnce invoiced, record settlements and disbursements directly quickly.
Accounting and billing
Our SaaS system is also able to manage recurring biling to manage your recurring subscriptions and export all your data to your accounting software
From managing your inventory to selling your products thanks to Dolibarr, our open source erp/crm software in SaaS mode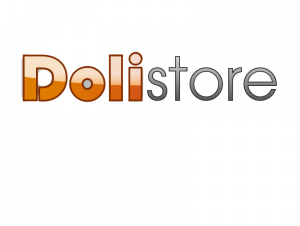 The following Dolibarr modules are included in this offer :
Adresse de livraison, Avanced dictionnaries,Commandes expédiables, Commandes fournisseurs depuis une commande client, Commandes fournisseurs depuis une proposition client, Concat PDF, Discount Rules, Expéditions facturables, Fast upload, Fil d'ariane, Full calendar, Historique de navigation, Historique proposition commerciale, Listes en CSV, Legales notices, Multismtp, Notes prédéfinies, Pièces-jointes d'e-mails, Post-it, Prix client rapide, Recherche avancée de produit, Recherche globale, Recherche produit par catégorie, Scroll to, Sirene, Split propale, Sous-total.